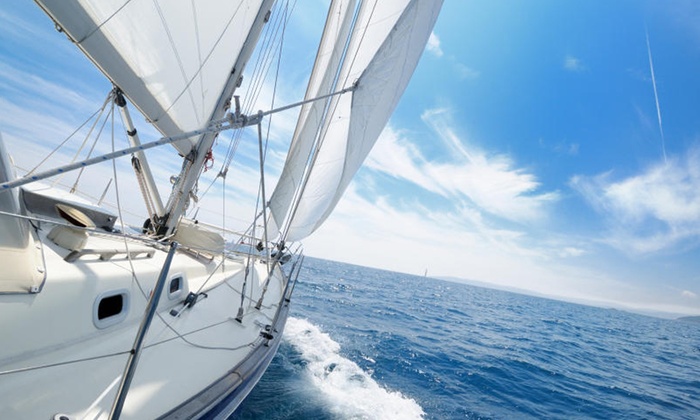 We've all dreamed of sailing the high seas, with the wind at our backs, the ocean spray on our face and the bright sunshine marking the way. The stress of day-to-day life, work troubles and all the other things that get us down, become obsolete as you navigate the crests and troughs on a true ocean adventure. Freedom!
With proper preparation and planning, there's no reason why your dream of an ocean adventure can't come true. In this short guide, we look at some things you must consider before you cast off and leave the mainland behind. In addition, here are Guides to maximising life through your sailing adventures.
1. Food & Preparation
One of the most important things to prepare for when on an ocean adventure is food. Do you have enough for the length of time you will be out to sea? How will you cook the food? These are all things you need to consider. If you are in need of a yacht for your dream adventure, Fountaine Pajot motor yachts are for sale in Australia, and they come with a cooktop with plenty of space for food preparation.
2. Water Maker
An excellent addition to have when prepping for an ocean adventure is the ability to make drinkable water out of seawater. Everyone knows you cannot drink water from the sea due to the salt in it. There are machines that you can get for your yacht that will desalinate the water so you can drink and cook with it. This is a must-have!
3. Cleaning Supplies
Another great item to have when you take off to sail the sea on your yacht is cleaning supplies. The ocean has salt water in it, and that salt gets on the outside of your vessel and corrodes everything. Make sure to take along cleaning supplies to keep your yacht in tip-top condition.
4. Electricity
If you are on your dream boat for any amount of time, you will need power to see at night and accomplish tasks during the day. You can obtain electricity by adding solar panels to your vessel. Solar panels are eco-friendly and will provide you with the electricity you need from the sun to lessen the need for battery power.
5. Battery Power
Your batteries on your vessel are essential. You need to have plenty of juice to power the ship as well as anything else on the vessel that requires power. This is a must have for any type of adventure on the ocean as you need to make sure you are safe on your yacht at all times and that means having power to leave if needed.
6. Storage
You can never have enough storage. If you are out to sea for an undetermined amount of time, you will need to bring quite a few belongings with you. You need to have space for those items. Fountaine Pajot motor yachts are a great option, as they come with plenty of storage for all your needs.
7. GPS
When you are sitting in the middle of the ocean, how do you know where you are? The GPS, of course! It is of the utmost importance to have a GPS on board to know your location for many reasons including getting back home, calling for help, or calling to be able to port in a new area. All these calls will require your GPS coordinates.
8. Knowledge of the Sea
To have an ocean adventure, you need to have knowledge of the sea. It is a massive beast and it can turn on you at a moment's notice. If you have never been on a vessel before, it is crucial you take a class on the sea with a certified captain that can show you the ropes!
9. Sea Depth & Chart Material
Other excellent things to have with you when going on an ocean adventure are your charts of the sea. These materials tell you how deep the channels are and if you are going to hit bottom. They alert you to things such as tides, currents, and other sailor stuff that you need to know. Make sure to have them with you at all times.
10. Safety
The most critical item to have with you on an ocean adventure is safety equipment. This includes elements such as life vests and a lifeboat. These are essential to living on the sea and should be the first thing on your yacht.
Prepare Properly For Your Ocean Adventure
Whether it is bringing enough supplies, making drinkable water, having enough storage, or having the proper knowledge of the sea, you will need to be properly prepared for your sea excursion. Be sure to take enough time to give real consideration to everything you need in order to have a safe and satisfying ocean adventure. After that the oceans are yours.
We are happy to present this collaborative post to offer valuable information to our readers.