There are only a few countries in the world that contain the perfect balance of ancient and contemporary as Turkey does. This makes it one of the most fascinating and visited countries in the world.
To that end, if you have Turkey in mind, then you have to check these 6 mesmerizing tourist spots that you must visit!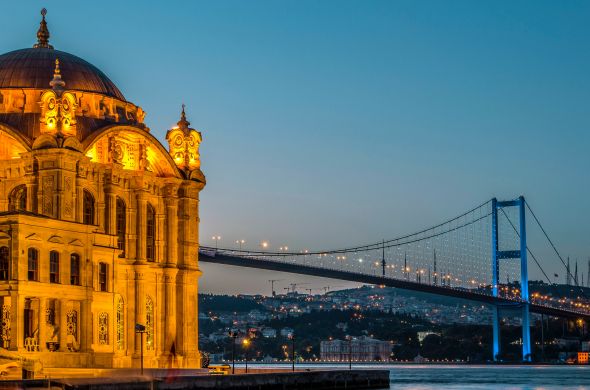 Hagia Sophia (Aya Sofya) Mosque
Hagia Sophia is certainly the most famous tourist spot not only in Istanbul but in Turkey in general. This is because of its rich, turbulent, and glorious history. Indeed, few buildings can tell as many stories as this one. Although it is a mosque today, there used to be many more things. Originally, it was a church and was built in the 6th century CE by a Byzantine Emperor Justinian and has thus remained as the biggest architectural creation for over a millennium!
However, the building was recurrently conquered by different nations, then destroyed, built, and rebuilt as the ruling powers were coming one after the another. Nonetheless, today, Hagia Sophia stands as both a monument and trophy of the success and glory of two big empires – the Byzantine and Ottoman.
Therefore, due to its striking history, amazing architecture, and incredibly old spirit, it has become a must-see tourist spot that every tourist in Turkey has to see and touch the stones that are at least fifty times older than you!
Ephesus
This site is probably one of the oldest and most striking tourist attractions in Turkey. The port city has encapsulated the style of many cultures and today emanates with a touch of Greco-Roman-Ottoman spirit. The city was viewed as one of the most important Greek trading centers and its well-preserved ruins lie invitingly in modern-day Turkey, Izmir.
What is more, Ephesus is just one in a plethora of other awe-inspiring tourist hotspots in Izmir, which makes this city even more fascinating. Therefore, with a compact city guide to İzmir, Turkey, you will be able to feel a whirlwind of ancient cultures, religions, and traditions. To that end, make sure your first stop on your next visit to Turkey is Izmir!
The Blue Mosque
If you're visiting Hagia Sophia then you can't help but see another splendid gem of Istanbul right across it. This so-called Blue Mosque or Sultan Ahmed Mosque was built during the Ottoman era for Sultan Ahmed I. What makes it a famous tourist hotspot is that it was held by the Ottoman Empire.
What is more, the amazing thing about this mosque is also the old Ottoman tradition, and certainly, the grandeur architecture which still today reflects the grandeur of the empire itself at the time. Furthermore, the Islamic prayers still regularly take place at it which in a certain way keeps the monument alive and allows you to connect with its spirit!
Topkapı Palace
Topkapi Palace is the next amazing tourist spot that will lead you directly into the world of the Ottoman Empire at its peak with all its sultans! The palace was built in the 15th century shortly after the Ottoman Empire conquered Byzantine Constantinople. The construction was ordered by Mehmed the Conqueror and was back then named New Palace, while the name Topkapi, meaning Cannon Gate, was given in the 19th century. Back at the time, the palace mainly served as the main residence and administrative headquarters of the empire.
Today, it is a large and frequently-visited museum in Istanbul. Among all the captivating things about it are the gloriously lavish tiling and extremely expensive and ornate jewel interior and decor, while outside it is surrounded by peaceful and soothing green gardens and lawns. In one word, it is a real gem of the Ottoman Empire and of Turkey today!
Kusadasi Castle
Kusadasi castle is the next mesmerizing tourist destination that is especially worth visiting. The castle is well preserved and among other things such as amazing architectural success and abundant history, it gives you a wonderful view of the azure coast of the Aegean Sea which captivates everyone who comes there!
Miniatürk
Miniaturk can be viewed as the synthesis of all major tourist destinations in Turkey. It is one of the world's largest miniature parks and will give you a remarkable tour through ancient and medieval times. Moreover, with each historical building that is shown in a miniature form, it will also give you a vocal interpretation and explanation. Therefore, in one day you can learn more than a whole week's reading!
Make sure you add some of these terrific tourist hotspots to your list for they will certainly leave you breathless!