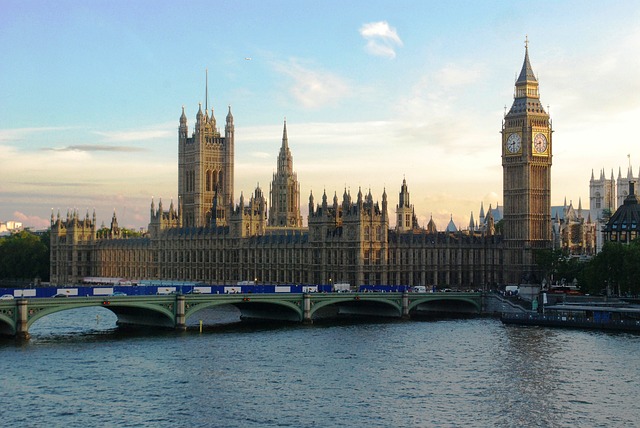 "London, the historic capital of England, is a city brimming with culture, history, and endless entertainment. Whether you're a local looking for a weekend escape or a traveler eager to explore its iconic landmarks, London offers many experiences that promise to captivate and inspire. 
From the majestic views atop the London Eye to the bustling stalls of Borough Market, the city is a treasure trove of discoveries waiting at every corner. 
As the weekend approaches, one might wonder how best to spend those precious days. Here are five great things to do on the weekend in London, ensuring every moment is filled with excitement, wonder, and unforgettable memories.
Explore the Historic Landmarks
Exploring the historic landmarks in London offers visitors the opportunity to immerse themselves in the city's rich history and cultural heritage. London is renowned for its iconic architecture, with landmarks such as the Tower of London, Buckingham Palace, and St. Paul's Cathedral showcasing stunning historical and contemporary design examples. 
These architectural wonders provide a glimpse into the city's past and allow visitors to learn about the city's architectural evolution over the centuries.
In addition to the well-known landmarks, London is also home to numerous hidden gems, such as the Leadenhall Market, a beautifully preserved Victorian-covered market, or the Dennis Severs' House. 
This time capsule offers a glimpse into 18th-century London life. Exploring these hidden gems allows visitors to discover lesser-known aspects of London's history and culture.
Indulge in the Vibrant Food Scene
Sampling the diverse range of culinary delights available in London allows one to immerse oneself in the city's vibrant food scene. Here are four reasons why exploring the food scene in London is an absolute must:
Food Festivals

:

London hosts many food festivals throughout the year, showcasing the best of international cuisines. From the Taste of London festival to the London Coffee Festival, there is something to satisfy every palate.
Michelin-starred Restaurants

:

London is home to numerous Michelin-starred restaurants offering exquisite dining experiences. From Gordon Ramsay's iconic restaurant to the innovative creations at The Ledbury, these establishments showcase culinary mastery at its finest.
Diverse Culinary Traditions

:

London's food scene is a melting pot of diverse culinary traditions. From traditional British pubs serving hearty roasts to authentic Indian curry houses in Brick Lane, there is a world of flavors waiting to be explored.
Street Food Markets

:

For a more casual dining experience, London's street food markets are a must-visit. From Borough Market's artisanal treats to the bustling atmosphere of Camden Market, these vibrant spaces offer a taste of the city's culinary creativity.
Immerse Yourself in the Cultural Arts
London is renowned for its rich tapestry of arts and culture, making it a haven for enthusiasts and novices alike. Start your cultural journey at the West End, where world-class theatrical productions come to life, offering a blend of classic and contemporary performances. 
For art lovers, the Tate Modern and the National Gallery house some of the world's most revered artworks, from the Renaissance era to modern masterpieces. As the evening sets in, experience a different side of London's culture. 
Head to a local shisha bar in London, where the aromatic scents of flavored tobacco meld with the city's eclectic vibes. These bars offer a unique smoking experience and often double as hubs for live music, poetry readings, and more. It's a perfect way to relax and soak in the city's diverse cultural offerings. Whether it's the allure of the stage, the beauty of art, or the ambient atmosphere of a shisha bar, London ensures a weekend steeped in cultural richness
Shop 'til You Drop in London's Markets
London's markets offer various goods, from antiques and vintage clothing to fresh produce and artisanal crafts. These bustling marketplaces are a treasure trove of unique finds, attracting locals and tourists alike. Here are three reasons why exploring London's markets should be on your weekend itinerary:
Discover Vintage Treasures:

From Portobello Road Market in Notting Hill to Camden Market, London's markets are a treasure trove of vintage clothing, accessories, and antiques. You can spend hours browsing through stalls filled with one-of-a-kind items that bring a touch of history and nostalgia.

Find Unique Souvenirs:

Skip the generic souvenir shops and head to markets like Covent Garden or Borough Market for unique gifts and keepsakes. From handmade crafts and artwork to delicious food products, you can find something truly special to commemorate your time in London.

Immerse Yourself in the Atmosphere:

London's markets are not just about shopping; they offer a vibrant and lively atmosphere that is a feast for the senses. The bustling crowds, the aroma of street food, and the eclectic mix of vendors create a vibrant atmosphere that immerses you in the city's culture.
Unwind in London's Beautiful Parks
London's beautiful parks provide a tranquil and picturesque setting for visitors to relax and rejuvenate amidst nature's beauty. With numerous green spaces scattered throughout the city, locals and tourists alike can enjoy a peaceful escape from the hustle and bustle of urban life.
These parks offer a variety of outdoor activities, from leisurely strolls along tree-lined paths to energetic football or cricket games on well-maintained fields. Additionally, many parks in London boast designated picnic spots, allowing visitors to enjoy a leisurely meal surrounded by nature's splendor.
Whether it's lounging on a blanket under the shade of a towering tree or exploring the vibrant flower gardens, London's parks provide the perfect backdrop for a day of relaxation and recreation.
Wrap Up
London offers many activities to enjoy on a weekend getaway. From exploring historic landmarks to indulging in the vibrant food scene, there is something for everyone in this bustling city.
Immerse yourself in the cultural arts by visiting museums and art galleries, or shop to your heart's content in London's markets. And don't forget to unwind in the city's beautiful parks, where you can escape the hustle and bustle of the urban jungle. 
With over 3,000 parks and green spaces, London truly is a green city, providing a peaceful retreat amidst the urban landscape.