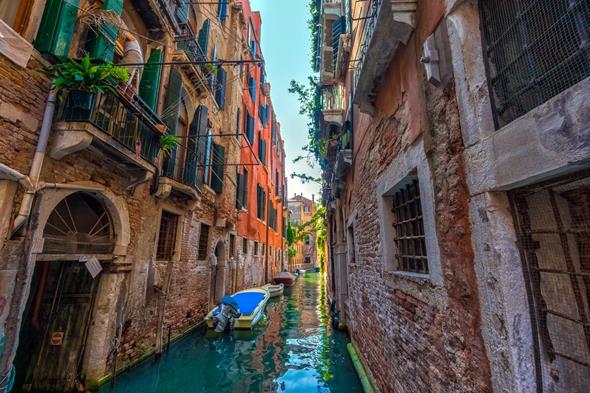 Are you looking for some great landscape photography spots from world-class locations? Whenever someone asks for the opinion of professional photographers who specialize in landscape photography, they often recommend Italy. If you have ever traveled to Italy in any capacity, then you would have already known about the rural and coast part of the country. Moreover, this country offers photography opportunities 365 days per year. There is no specific month to visit, as there is always a place to capture some great landscape photographs. If you interested in travel photography and planning to go there in August then Rome is the best place. Venice is also a nice location but you should avoid in the winter, as there is a risk of flooding at this time of the year.
Following is the list of 4 best locations in Italy for landscape photography. I know, it is not complete – no list ever is – but in my opinion, these are the best spots for photo enthusiast and you should put them high on your bucket list.
Cinque Terre
If you want to step back in time then Cinque Terre is the best place to visit. It consists of five towns which make it one of the best places worth your visit. Considering visiting the five villages of Manarola, Riomaggiore, Vernazza, Monterosso, and Corniglia. To get there, you'll need to catch the regional train. Spend a few days here to capture snapshots & grow your collection. You can either choose to take a section of trails or hike the area to discover some great views of ancient villages. If you are the kind of person who does not like to travel around hundreds of tourists, then visiting Cinque Terre is a good choice. But, remember to visit in autumn or winter, you will not be disappointed.
Modern and Ancient Rome
Italy has one of the finest trains and flight connections in the world. You can easily catch a cheap flight to Rome, which is one of the biggest cities in Italy & well worth your travel. It is typically effortless to capture some excellent photographs of central Rome during the day. I also recommend that you go out during the day and try to capture the random moments of this vibrant city until the night falls. Don't forget the numerous monuments, ruins, etc.
Venice
Venice is another great place to visit in this country. You will not be disappointed as this place offers some excellent opportunities for landscaping photography. The most appropriate time to explore this specific location is in September. Because it is the time for annual gondola regatta, one of the most spectacular events in Europe. You will surely come back home with some amazing landscape arts. St. Marks Square, the Jewish quarter, and the Islands are not the only places to visit in Venice.  Finding a hot spot in this city for landscape photography is very easy.
Matera
Another ancient town that you must visit for photography. It provides many hot spots to capture stunning landscape photographs. It's a magical ancient place that lies in canyonlands. You should add Matera into your to-do list.
We are happy to present this collaborative post to offer valuable information to our readers.