When you're planning your next luxury holiday, a camping trip may not be the first thing that might come to mind. Camping tends to evoke images of drizzly summer staycation trips, but this type of holiday still holds a special place in the hearts of most UK residents.
If you fancy a change from the traditional camping trip, we've found three camping holidays that combine the great British pastime with a luxurious edge for your next summer holiday.
Glamping in the Isle of Wight
Just off the coast of Hampshire is the Isle of Wight, a popular tourist attraction due to its distinctive landscapes, its dramatic cliffs and hidden beaches, which make it the perfect holiday destination for those who love camping.
Add a touch of luxury to your Isle of Wight camping holiday by researching some of its glamping spots that have the beach right on their doorstep. Stylish yurts complete with room service, en suites with roll top baths and swimming pools are all available to find – with this level of luxury, you'd be forgiven for thinking you were holidaying abroad!
Camping in France
France is full of options for beautiful spots to go camping. Whether you want to head to Pyrenees in the south of France, Loire in central France or Brittany in the north, camping is a great way to get closer to nature in this beautiful country.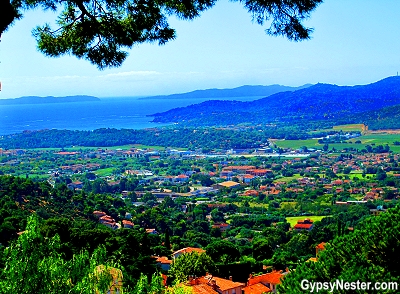 With delicious food to try, a rich culture and stunning sights, anyone with a love of the great outdoors will love camping in France. Go to an outdoor holiday specialist like Eurocamp to find some luxury camping options in France – forget about traditional camping, where you're pitching up a tent in a field. You could have a mobile holiday home complete with air conditioning, flat-screen TVs, wooden terraces and gas barbeques.
Stay in a Treehouse in South Africa
One of the most breath-taking examples of luxury camping abroad is at Lion Sands Game Reserve, a nature retreat with stunning open-air treehouses, so you can sleep under the stars. It's comfortable, luxurious and romantic, with the chance to share private dinners surrounded by the majestic landscape, as well as getting closer to the sights and sounds of the wildlife in South Africa.
If you love camping but you're on the lookout for a luxury getaway this summer, our three suggestions are the perfect mix of the two. Whether you want to go glamping, hire a holiday home or stay under the stars in a treehouse, you can enjoy a nice (and more comfortable) change from the traditional camping holiday.
We are happy to feature this collaborative post to offer valuable information to our readers.